Get E-Book: Open Plan Desking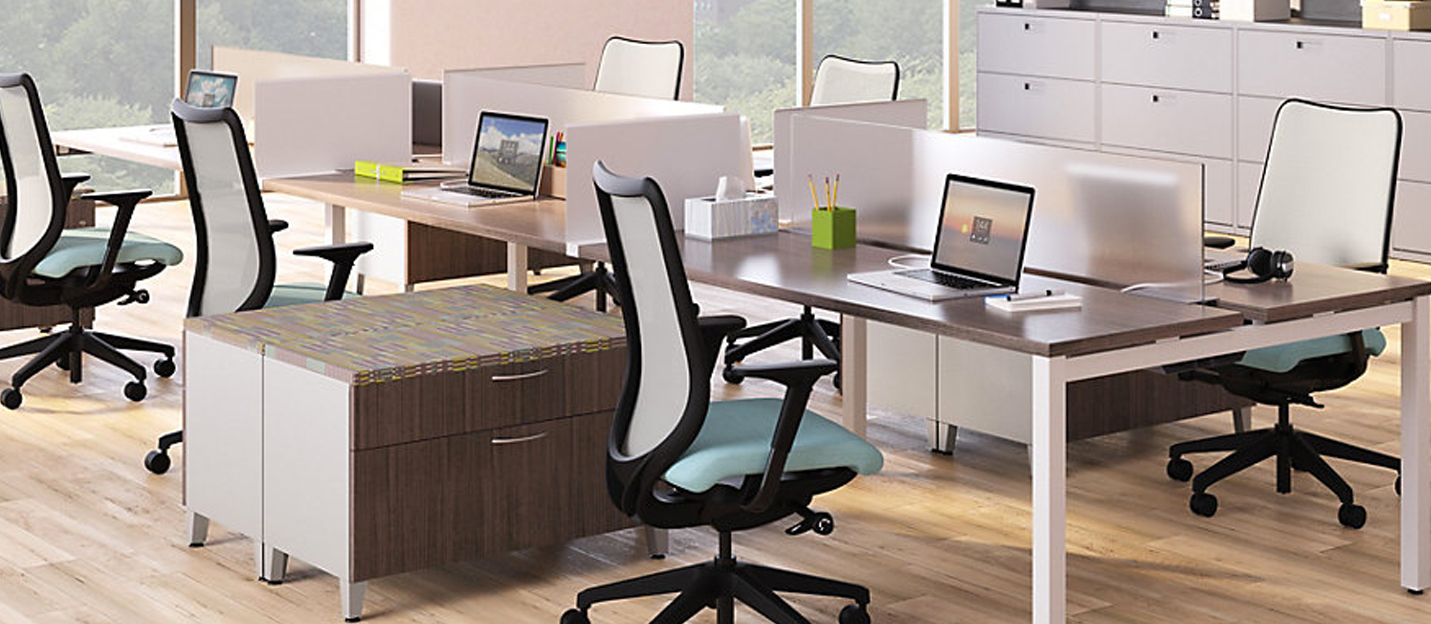 The UPDATED Open Plan Desking e-book is a comprehensive overview of what you should consider when purchasing open plan desking for your workplace. Technology has changed how and where people work. With the advent of laptops, iPads, smartphones and wireless internet connections, people can work almost anywhere. Collaborative office culture influences how we work and communicate and has radically altered office design. You'll learn more about:
• Space planning & typical configurations
• Integrating worksurfaces and dividers
• Incorporating height-adjustable desks
• Our selection of products
• Checklist for desking selection
• Ask us about social distancing options!
Download E-book