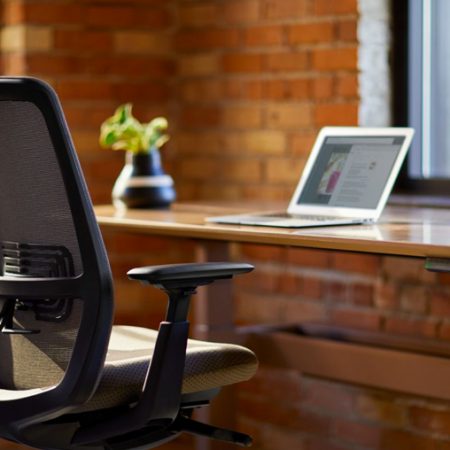 Resimercial Office Workspace
Resimericial workspaces break the rules of corporate design. They are much more casual and quite at home with the warm woods, rugs, table lamps, and shelving that you might find in your den.
Private offices
, at home or at work, might be very similar in this design style. So make it your own with very personal colors. Height adjustable desks in darker wood tones come fit the more relaxed style of
resimercial workspace
design. Let your creative side out with some funky stylish accessories. Work from home? This is a very stylish solution for a home office that is located within the living space!
TIP: With this style, pay attention to details. Unusual seating styles and colors, bold artwork, and darker wall colors are quite at home here. Of course, wifi connectivity for digital information sharing is essential.
---
CORPORATE  |  SUPPORT  |  TRAINING  |  TECH  |  HOSPITALITY  |  HEALTHCARE
Contact Us
Office Furniture NOW!
SHOWROOM:




4201 Supply Court, Suite 100




Austin

,

Texas

78744
Showroom Hours:
M-TH 8am-6pm, F 8am-5pm Central Time
Austin:
512-448-3769
Toll Free:
888-910-3769
CONTACT US
Directions/Map to Our Showroom