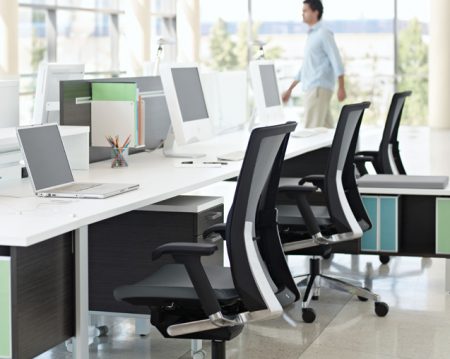 Tech Benching Workspaces
Benching systems provide the perfect platform for tech workspace collaboration. Designed for increased mobility and idea-sharing, benching uses less square feet per employee allowing for more seating. Tech office spaces should have a variety of desking applications to fit the unique needs of a wide range of workstyles.
TIP: Benching systems have built-in data routing and available accessories like lighting and storage. They are ideal for smaller workspaces.
---
CORPORATE  |  SUPPORT  |  TRAINING  |  TECH  |  HOSPITALITY  |  HEALTHCARE
Directions/Map to Our Showroom