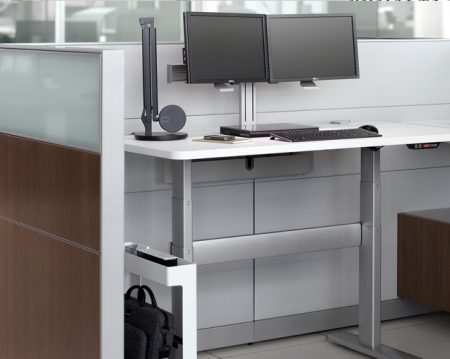 Customer Support Sit-Stand Workspace
Just because you have to be near your phone and in front of your computer all day does not mean it has to be routine. Height adjustable desks can add some movement to your customer support team's day. From the IT department to the sales floor, sit-stand desks are raising the bar on productivity.
TIP: Adjustable desks provide customer support workspaces with essential movement throughout the day. Adjust workstation wall heights accordingly to help buffer conversations while in the standing position.
---
CORPORATE  |  TRAINING  |  TECH  |  HOSPITALITY  |  HEALTHCARE  | RESIMERCIAL
Directions/Map to Our Showroom