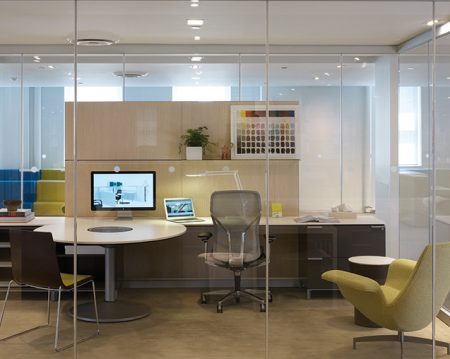 Customer Support Collaborative Workspace
Customer support centers are typically open plan environments with cubicle workstations. The addition of glass-walled collaborative areas that multifunction as private office spaces, meeting rooms, or just quite spaces for focused tasks will give you more functionality. Customer support workspaces should utilize creative color choices to create unique collaboration zones!
TIP: Smaller meeting/training areas should have wifi connectivity for digital information sharing. Make sure they can adapt easily to accommodate 1-4 people.
---
CORPORATE  |  TRAINING  |  TECH  |  HOSPITALITY  |  HEALTHCARE  | RESIMERCIAL
Directions/Map to Our Showroom