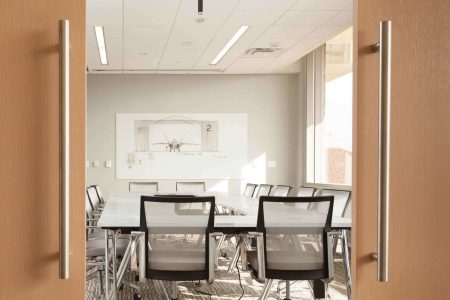 Tech Training Workspaces
Tech training spaces should be state-of-the-art and highly functional. Light and airy designs keep it modern and open to the exchange of dialog. Whiteboards make diagramming quick and brainstorming easy. Full-screen sharing is encouraged to keep everyone on the same page.
TIP: Tech training spaces should have wifi connectivity for digital information sharing, access to whiteboards, video conferencing facilities and adjustable lighting for screen viewing.
---
CORPORATE  |  SUPPORT   |  TECH  |  HOSPITALITY  |  HEALTHCARE  | RESIMERCIAL
Directions/Map to Our Showroom