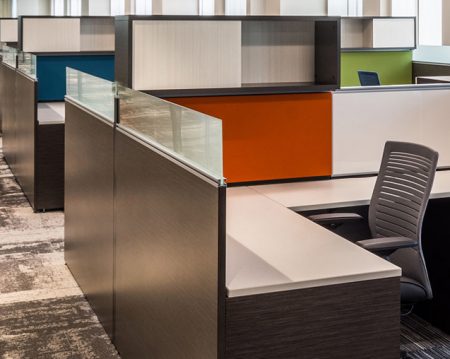 Call Center Cubicles Workspaces
Cubicles & Workstations are still the go-to options for call centers. Cubicles maximize the representatives you can put in any given space. They buffer the sound of customer support workspaces and allow a modicum of privacy and storage options. Height adjustable desk solutions are available with accommodating wall heights.
TIP: Take the opportunity to put some color into your cubicle selection. Provide add-on options for storage, bulletin boards, and desk organizers.
---
CORPORATE  |  TRAINING  |  TECH  |  HOSPITALITY  |  HEALTHCARE  | RESIMERCIAL
Directions/Map to Our Showroom