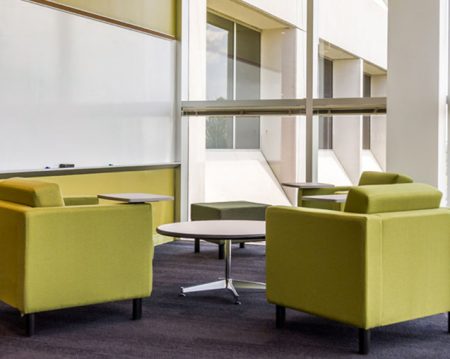 Customer Support Huddle Workspace
Casual conversation areas are important breakaway points. Customer support huddle workspaces can put an unused area to work for a quick meeting, a client conversation, or a break away from your desk for a quick call. Seating should be comfortable and colorful.
TIP: Huddle spaces for customer support workspaces should have wifi connectivity and integrative charging connections.
---
CORPORATE  |  TRAINING  |  TECH  |  HOSPITALITY  |  HEALTHCARE  | RESIMERCIAL
Directions/Map to Our Showroom