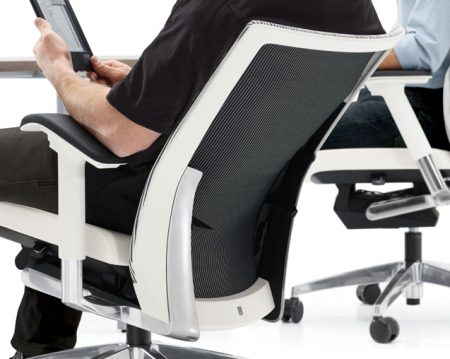 Customer Support Seating
Customer support work is mostly seated, so invest in ergonomic, sturdy chairs, and replace them often. Seating remains the single best investment you can make in your team. Our consultants can help you find the right chair for everyone, take the time to educate your team on the basic adjustments of the chair and make sure you account for any special needs.
TIP: Chairs are an opportunity to inject some great design elements into your customer support workstation area, so keep the color consistent and select a color that works well with your office design and branding.
---
CORPORATE  |  TRAINING  |  TECH  |  HOSPITALITY  |  HEALTHCARE  | RESIMERCIAL
Directions/Map to Our Showroom