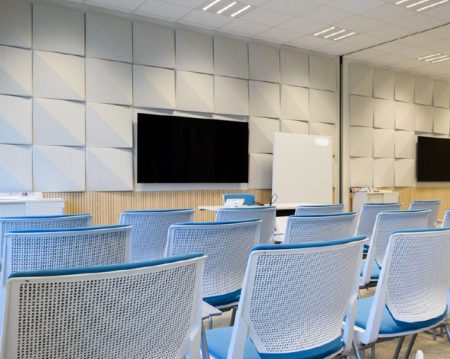 Customer Support Training
Keeping your customer support team motivated and inspired with on-going training and connectivity requires a state of the art meeting space! Design for collaboration with plenty of available options for individuals, as well as small or large groups. Make sure larger areas can support mobile tables if needed. This may be an opportunity to reinvent your conference room into something beyond your imagination!
TIP: Incorporate video conferencing and screens that can be concealed when not in use. Provide wifi connectivity for digital information sharing, and adjustable lighting for screen viewing. Notice the unique soundproofing wall panels in this space!
---
CORPORATE  |  TRAINING  |  TECH  |  HOSPITALITY  |  HEALTHCARE  | RESIMERCIAL
Directions/Map to Our Showroom