Your office design should get a refresh every once in a while. A new year is the perfect time to take a look at the current trends and see what might fit your needs. Branded environments, color, natural elements, flexible design options, and even pet-friendly offices are making an appearance this year. Here are some trends to watch:
Integrated Colors & Textures
Gray has left the building. Color blocking to distinguish different departments and zones has arrived. Color is a documented motivator. Pantone's color of the year for 2017 is Greenery. Cool greens and blues improve efficiency, focus and lend an overall sense of well-being. Red is active, intense and color of action. It is great for a conference room to encourage stimulating conversation. If you want to get someone's attention…red is your color. Viewed by color psychologists as the shade of optimism, yellow is energetic and fresh. It is believed to trigger innovation and is perfect for environments where artists, writers, designers, developers and other creative professionals work. Put your brand identity to work for you with color. Fabrics, vibrant colored chairs, accent walls, and artwork are great ways to incorporate this trend into your office.
Branded Environment Design
Expressing your brand through an authentic design that reflects your core values provides a huge opportunity for you to stand out among your peers and your employees. Creating an environment that showcases not only your brand colors but reveals your company mission, will tell your story the moment someone enters your office. This one takes some thoughtful planning and a cohesive design strategy, but it can make a significant impact to the way your team experiences your philosophy and the way your clients interact with your brand. It is an expressive and creative way to keep your office design purposeful instead of random.
Flexible Design
This trend has been evolving over the past few years. Team cultures, blended age ranges, and telecommuters alter the office work style on a daily basis. Being tied to a desk is no longer the standard. Mobility and flexibility continue to make an impact on the way we work. Open plan office space design has given way to furnishings that can actually be moved around and reconfigured for different functions at a moment's notice. From an impromptu staff meeting in the morning to several smaller afternoon huddle groups, these adaptable and multipurpose workspaces are designed to change with your team. Transitional tables, suitable for individual or collaborative projects will herald the flexible floor plan. Mobile layouts suit the design preferences of 21st-century employees better than a conventional fixed workspace. But the shift to the flexible layout will make work areas more versatile for everyone. The caveat, fewer designated spaces, and permanent fixtures may increase the value of the commercial real estate and enhance the functionality of business properties. Spaces that may not have been considered suitable for an office may now find a new life because of flexible design.
Connection Zones
The breakroom is breaking some rules in 2017. Encouraging more casual interactions and collaborations among employees by building conversation areas throughout an office is a growing trend. Connecting departments who don't regularly work together through relaxed gathering spaces where they can mingle and hang out together during the day can stimulate some conversations that could lead to some surprising breakthroughs. Insights can come from anywhere. Procedures are often more openly discussed in a casual setting, an outside department may see something you don't to make your tasks easier. These zones could include outdoor areas, rooms with movable walls or lounges between floors. Together with wireless office technology, and a shift towards untethered workplace design, these collaborations can stimulate teamwork through unstructured design.
Natural Design Elements
Surfaces like exposed concrete, stone, hardwood floors, natural fabrics, and reclaimed wood furniture bring a natural, relaxed atmosphere to any space. This trend will be strong at home and office design this year. Elements like live plants and trees can infuse an area with a clean, casual vibe known to boost productivity and enhance employees' moods. Bringing nature inside alters perception and infuses a space with zen. Outdoor activities, games, and sports are also making their way into offices, as a way for employees to unwind and take a break from their desks. Encouraging these breaks is an opportunity to rejuvenate tasks and increase focus among your team.
Pet-Friendly Workspaces
Many workplaces are embracing the addition of four-legged friends as full members of the team. Allowing employees to bring their dogs or cats to work can relieve stress, help workers incorporate scheduled breaks and inject a little exercise into their day. Pets are great at breaking down communication barriers too.
No Wires Please
Office technology will keep advancing in the year ahead, in a concealed kinda way! It will be wireless, but wires, charging stations, and other high-tech clutter will go undercover. Elegant, no-frills wall lights, wireless tech solutions, hidden charging ports, and equipment with cords cleverly hidden away will transform the modern office into a minimalist no-strings-attached, wire-free workplace. Furnishings with concealed charging stations have been around a while, as have desks with onboard technology.
To stay current on office trends, follow our blog or contact our team of space planners, office furniture specialists, and office inspirators! Visit our showroom for some visual inspiration. Designing a beautiful office space that you can live, as well as work, in productively every day is what we do exceedingly well. Loving your office is a great start for 2017!
---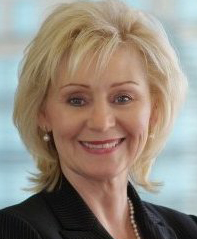 MEET LAQUITA KING:  Laquita can help you create an office space you will love. Her background in real estate and furniture sales will provide a unique perspective to your office design and furniture selection. Email her at laquita@officefurniturenow.com or give her a call at 888-910-3769 x131 to get started.